CUSTODIAL POSITION: We are seeking applications for a full-time custodian. Please click on the following link for more information:
https://5il.co/1g0v6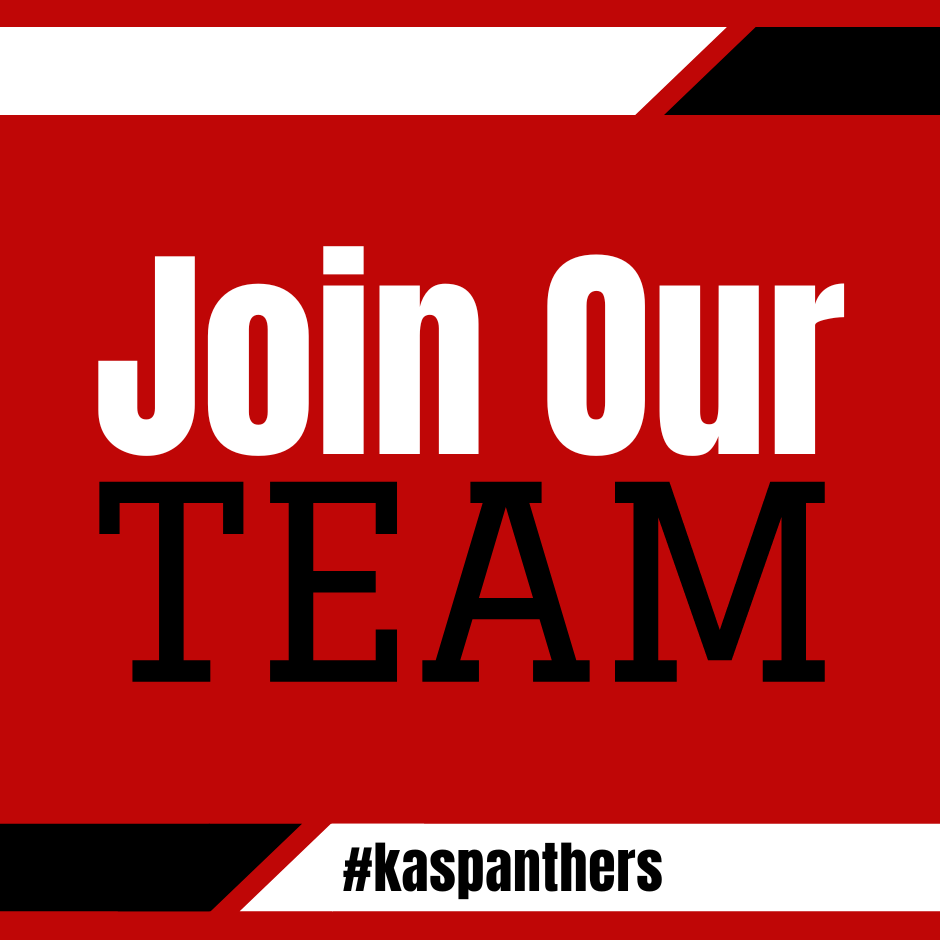 Attention High School Choir Members: I hope you are having a fun-filled summer! I want to remind you about choir camp to get ready for our "Musical Review" show for the fall. I'd like to get started on some of our chorus numbers as well as start brainstorming things people might like to do in small groups or as soloists. Remember the idea is that your choices are from a musical. Those of you with dance talent, you could even dance to something from a musical. Other than being from a musical, the door is pretty wide open to what you could do. Camp is not required, but I would love to see you all! Dates: Tuesday, August 16th 1-3 p.m. Thursday, August 18th 1-3 p.m. Friday, August 19th 1-3 p.m. We will meet in the school auditorium. I hope to see you soon! Sincerely, Mrs. Kathryn Miller

Seats Inc. in Richland Center has an open opportunity for a maintenance Internship. Any interested students, please contact Mrs. Goodrich at cgoodrich@ kickapoo.k12.wi.us for more information.

Band Members and Parents: Our band camps were originally scheduled for August 3rd and 4th. Due to our school instruments getting cleaned/fixed, we are moving our camps to later in August. Once Mr. Smith has coordinated times with fall sports coaches, he will post another update. Thank you and see you soon!

A reminder to FFA members and any other fair exhibitors: Richland County Fair entry deadline is August 1st and Vernon County Fair entry deadline is August 3rd. Please let Mr. Kast know if you are planning on showing through the FFA. Both counties have online registrations please email Mr. Kast a copy of your entry form.


Good morning softball families. We have a change to our 14U practice schedule, which the girls were informed about last week. Starting today, in correlation with summer school, the 14U team will practice 12:00-1:30 for the remainder of the season. Please note this is different than the last July schedule that was sent out. 12U/10U will continue to practice at their scheduled time of 12:30-2:00. Supervision after summer school will be available for the girls on practice days and will vary on game days, depending on game times. We will post updates regarding whether or not summer school students should ride the bus home on game days.

Students who plan on taking driver's education during summer school should check their school email for details. The class starts Monday at 8:00 AM.

Due to wet field conditions, the softball and baseball games scheduled today, July 4th, at La Farge, are now canceled. Thank you all for your patience and we hope you enjoy the rest of the day. #kaspanthers


A reminder of both the 8U and TBall practices tonight: 8U at 6:00 and TBall's first practice at 7:00. The practices are at the softball field behind the school and we will need lots of parent help with the TBall kids. Bring your gloves and lots of water! #kaspanthers


Hwy 131 from town to school is now open again! #kaspanthers

Due to the heat advisory from 12:00-7:00 today June 21st, we are moving 8U practice back an hour so it will now be 7:00–8:00. Bring plenty of water! #kaspanthers

Due to the high heat index and advisory during the middle of the day we are cancelling the softball games for today, June 21st. We have contacted North Crawford's coach and we will be rescheduling the game to Monday, July 18th. Once we confirm our other times, we will post the updated July schedule.

Our area is currently under a tornado watch until 10pm. Our risk of severe weather was just upgraded to a 4 out of 5 by the NWS. Due to this risk, practice for 8U & t-ball will be cancelled for tonight, June 15th. Stay safe and stay alert!

CANCELED The 12u and 10u games scheduled for this afternoon at Readstown versus De Soto are canceled due to the impending weather forecast. Safety is our biggest concern with the threat of lightning , high winds, hail, and the possibility of tornadoes. Thank you for understanding. We do have games tomorrow at Wauzeka: June 16 @Wauzeka Game Times 10 5:00 12 6:00 14 7:30 Bus Times V) 3:15 R) 3:30

Due to the excessive heat and no gym availability practice for 8U is cancelled for today June 14th. In the event that it rains tomorrow, both 8U and t-ball practices will move inside. Be sure to check the 8U and t-ball page or the school page for updates tomorrow.

Due to the heat advisory today, June 14, the scheduled softball games are now canceled. There will be no practice for the softball teams. We will resume practice tomorrow, inside, should it be raining. Stay cool and hydrated!

Good evening parents. We are monitoring the forecasted heat indexes for tomorrow and will make a decision in the morning regarding the scheduled softball games. We have considered moving game times earlier or later, but can't because of other scheduled events. Please check back here in the morning for an update.