Reminder - Boys basketball tonight at La Farge is varsity only at starts at 7:00pm.
Dear Parent: Vernon County Health Department will be offering Pfizer COVID-19 vaccine to children over the age of 5 years of age free of charge at Kickapoo Area Schools on Thursday January 20th. This is a two-dose series with a booster recommended in 5 months. Forms will be issued again for vaccination in 3-4 weeks. Clinic will open at 9:00 am on Thursday, January 20th. Attached you will find a consent/screening form for your signature along with a Vaccine Information Form that discusses the vaccine. Please review the materials and return the signed consent form to the school secretary or classroom teacher no later than Tuesday January 18th. If you wish to be present for the vaccine please arrange with the school. Please note that there are two different information sheets that discuss the vaccine. One for ages 5-11 and one for ages 12 and over. If adults are needing boosters they can use the 12 and over form.​ If you have any further questions/concerns, please feel free to contact your school nurse or Vernon County Health Department. We look forward to seeing your children. Trish Helgerson, RN, BSN Emily Olson, RN BSN Kickapoo Area School Nurse Public Health Nurse/Deputy Health Officer Your child will need a signed form in order to get the vaccination. Vaccination Clinic Details​ V-Safe Information​ Information Fact Sheet for 12 Years and Older​ COVID Vaccine Pfizer Age 12 and Older FORM​​ ​Information Fact Sheet for Ages 5-11​ ​COVID Vaccine Pfizer age 5-11 FORM

6/7th Grade MS Boys Basketball practice times: 1/18 - Elementary gym - after school until 5:15 1/24 - Community building - after school until 5:15 2/1 - Community building - after school until 5:15 2/8 - Elementary gym - after school until 5:15

Info sheets and details for a COVID-19 Vaccine Clinic on Jan 20th @ Kickapoo Area Schools can be found at the link below. Please read the "Vaccine Letter" from the Health Dept. before completing the forms. Forms are due Jan 18th.
https://www.kickapoo.k12.wi.us/browse/286489

GBB today vs De Soto has been postponed. All practices today are also cancelled. Enjoy the weekend!

School is closed for Friday, January 14th, 2022.

School is 2 hours late this morning due to freezing mist and ice covered roads. January 14, 2022
Update on Vaccination Clinic: We did get approval to host a vaccination clinic. NEW DATE: It will be held on Thursday, JANUARY 20th. I will push out the required forms as soon as I receive them from the County. More information to follow at that time. Thank you!

Parents - All students have been emailed "Last Call" information to order a yearbook. The deadline is January 28. Please ask your student to see the email for details. Thanks!

The Girls Basketball game tonight at North Crawford has been postponed to TBD. The varsity girls will NOT have practice. All other practices (including JV GBB) are on as scheduled. North Crawford is short on players for tonight.
Jan 6, 2022 Hello and Happy New Year! Because there was enough interest to pursue a vaccination clinic here at Kickapoo, Vernon County has agreed to allow Kickapoo Schools to host a vaccination clinic on January 13th. However, we need to have 40 students committed to getting vaccinated here on that day. We will also have the booster shot available for 16 and older if your child is ready for the booster. The booster shot for students ages 12-15 may be available, but we were not able to confirm that yet. Please fill out this survey so I can confirm the 40 interested individuals to Vernon County Health Dept. and secure our vaccination clinic. With the prospective date of January 13th fast approaching, this survey will close Friday at 5:00 pm. I will send a notification of results along with any needed forms and further directions on Monday afternoon. Remember, vaccinations are not required to attend school, this is just an opportunity for those who wish to vaccinate their children. Thank you! Mrs. Johnson
https://forms.gle/wwG3Ry3nG9tZhaXX8

Monday, January 3, 2022: Middle School Girls Basketball practice will be held at the High School gym tonight, NOT the Community Building.

All remaining practices for today are canceled.

GBB tonight at Westby has been POSTPONED TBD.

Third grade boys basketball players should plan be in Westby at 8:30 a.m. for the first game tomorrow, Saturday December 18th. There will be jerseys for everyone when you get there. Please contact Coach Smith if you have any questions.

Dear Families, We have recently become aware of a troubling post that has been shared nationally this week on the social media platform TikTok. The post refers to a threat to school safety "for every school in the USA, even elementary," on Friday, December 17. The post did not originate in our school district and is part of a national TikTok trend. While we do not believe the threat to be credible and no direct threat has been made to Kickapoo Area Schools, we are closely monitoring the situation and taking it seriously. We work closely with the Vernon County Sheriff's Department. They are aware of this challenge and will have a presence at our school tomorrow. As always, any threats made to the school will be taken seriously by Kickapoo Area Schools and the Vernon County Sheriff's Department. This situation serves as a good example of why it is important to avoid sharing posts online that refer to school safety threats. Even if they are not credible threats, they can cause a great deal of stress and anxiety for our students, families, and staff. We ask our families to monitor their children's social media activity and speak with them about proper behavior online. If you or your child become aware of any potential threat posted to social media or anywhere else, please notify a school staff member, trusted adult, or the Vernon County Sheriff's Dept. right away. As always, thank you for your partnership as we work to ensure a safe, secure, and positive learning environment for our students. Sincerely, Doug Olsen Kickapoo Area School District Administrator

MS boys basketball pictures and party will be today from 3:30-5:00.

Still looking for a last minute gift? We have some Kickapoo clothing available, 8x10 ($10.00) and 5x7 ($8.00) frames that can be engraved and key chains ($3.00). Stop in today!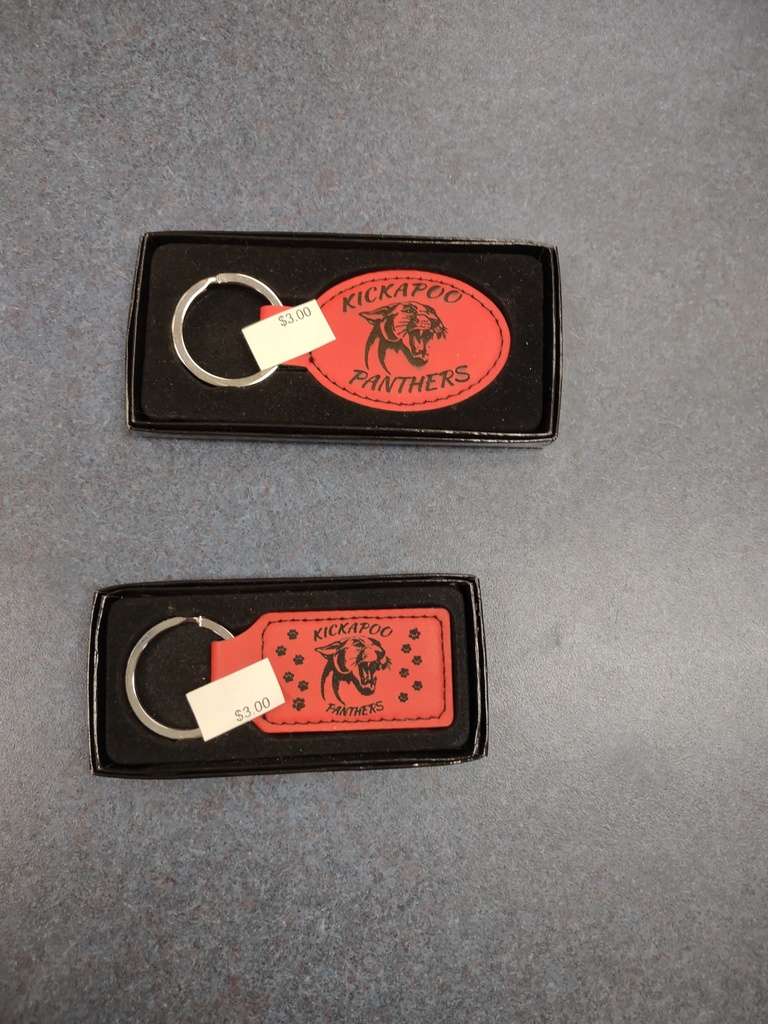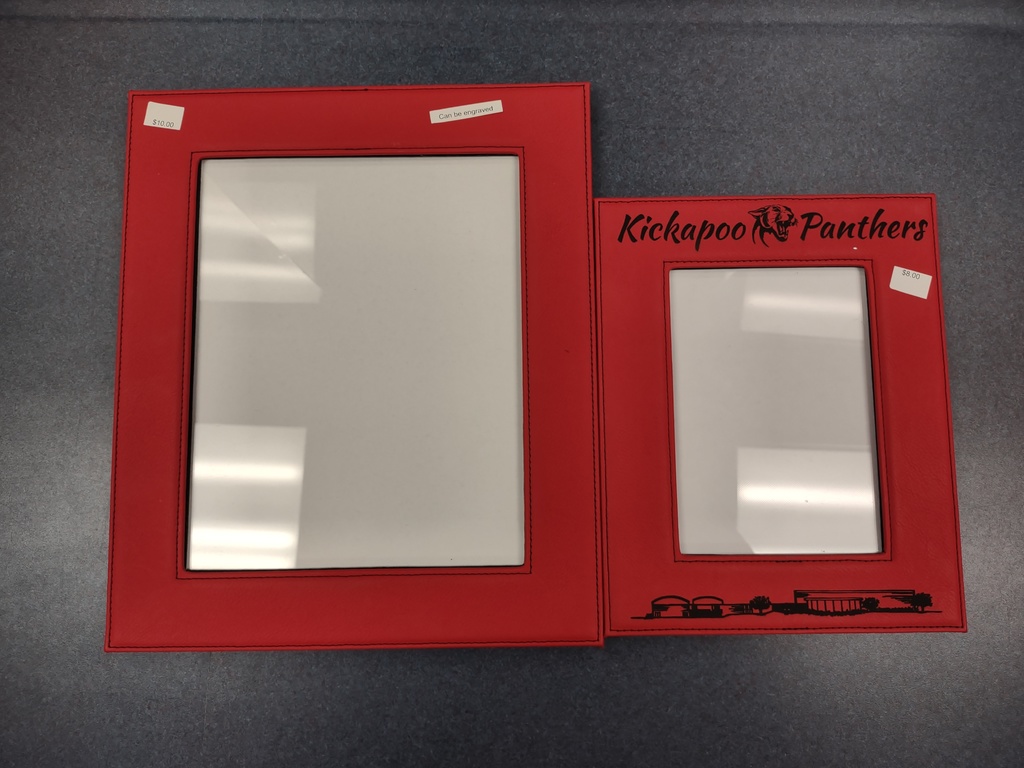 2nd through 6th grade girls basketball has been rescheduled for tomorrow night from 6-7:30. Thank you!

Due to the weather forecast there will be no 2nd - 6th grade basketball practice tonight. Coaches will be in contact if there is a reschedule time. Thank you!