HOMECOMING DANCE: The Homecoming Dance will be held on Saturday, October 7th from 8-Midnight. The Grand March will held at 9 p.m. Admission cost is $5.

It's National Walk to School Day! If interested in participating, please meet at the Viola Community Building by 7:30 a.m. this morning and we'll walk together to school.

Kickapoo Volleyball beats Ithaca 3-0!


TIME CHANGE: There has been a time change for Friday nights' School Spirit Night. Elementary students are to meet at 6:30 p.m. at the bleachers.

Reminder that homecoming guest sheets are due Wednesday at 3:30 PM.

JV FB tonight at Wauzeka is cancelled.

It's Homecoming Week at Kickapoo! We kick off the week on Monday with Pajama Day!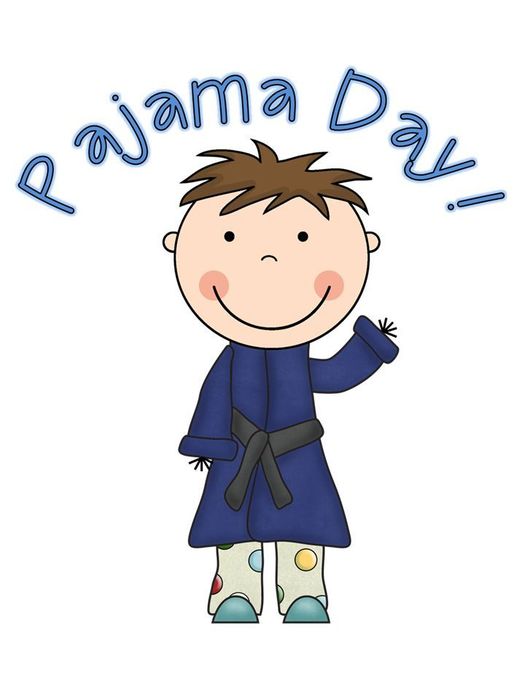 Kickapoo Cheer Camp participants are cheering tonight at the Predator game in La Farge!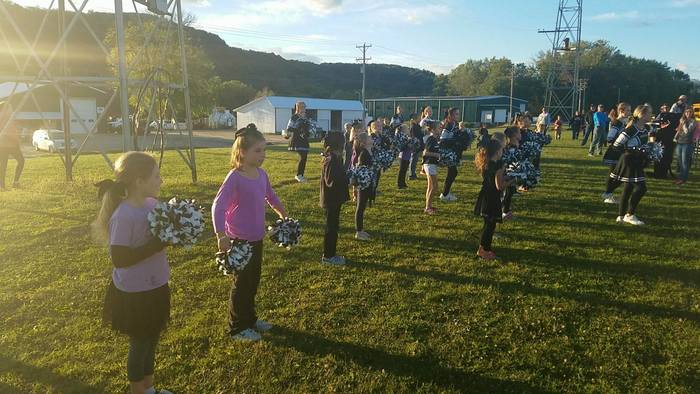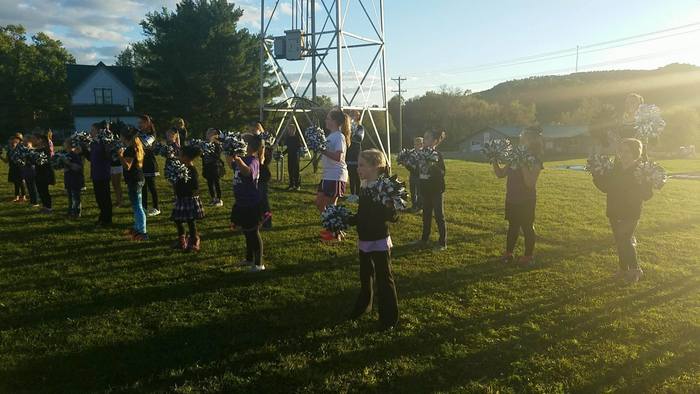 2017 Homecoming Court: This year's Homecoming Court will be announced on Monday morning during the announcements.

Tonight's Cross Country Results are available in the document section of the Kickapoo Website and App.

HOMECOMING COURT VOTING: HS Fall athletes will be voting for Homecoming Court on Friday, September 28th during Resource Period. King/Queen voting will be on Wednesday, October 4th during lunch.

Pizza Order Forms: Order forms are due TOMORROW, Wednesday, September 27th, to Mrs. Miller/Mr. Smith. No money is due at this time.

Letter Jackets: A rep from Meca Sportswear will be here tomorrow, September 26, from 12 - 12:30 in the AP Room to take letter jacket orders. A $100 deposit is required.

Football Parent's Night AND Senior Night will also be on Oct 6 with Homecoming. We will introduce parent's at 6:40pm. Parent's, please be on the field at 6:35pm.

VB Parent's Night will be Oct 3. We will introduce parent's between the JV & V matches. VB Senior Night will be Oct 5.

JV Football on Monday Sept 25 is cancelled.

The JV Football game for Monday, September 25, has been cancelled.

Yearbook Deal: Order forms for HS Yearbooks are available in the office. If ordered by tomorrow, Friday, September 22nd, and personalized, students will get up to 4 icons free. Yearbooks are $39.

Coach Gehrke just got word there WILL be a MS Race on Thursday at RC. Boys and Girls MS: 4:30 Girls HS: 5:00 Boys HS: 5:45 Awards in the school soon after finish of the Boys race