7/1/22
The pool and locker room renovations are moving along on schedule. The slab was poured for the new locker room floors on 6/28 with the masonry walls being laid at the end of this same week. Tile installation in the team locker room will start the week of July 5th. The dehumidification unit demo will occur at the end of the first week in July, with the new unit to be installed the following week. Some painting and acoustical panel work will occur during the week of July 5th, with more masonry, painting, ceiling grids, tile and pool work to be completed in the ensuing weeks. The project has incurred only minor delays with vendors and is currently on track to reach substantial completion by September 1. Stay tuned for more photos and updates as the project moves into the finished materials stage over the next two months.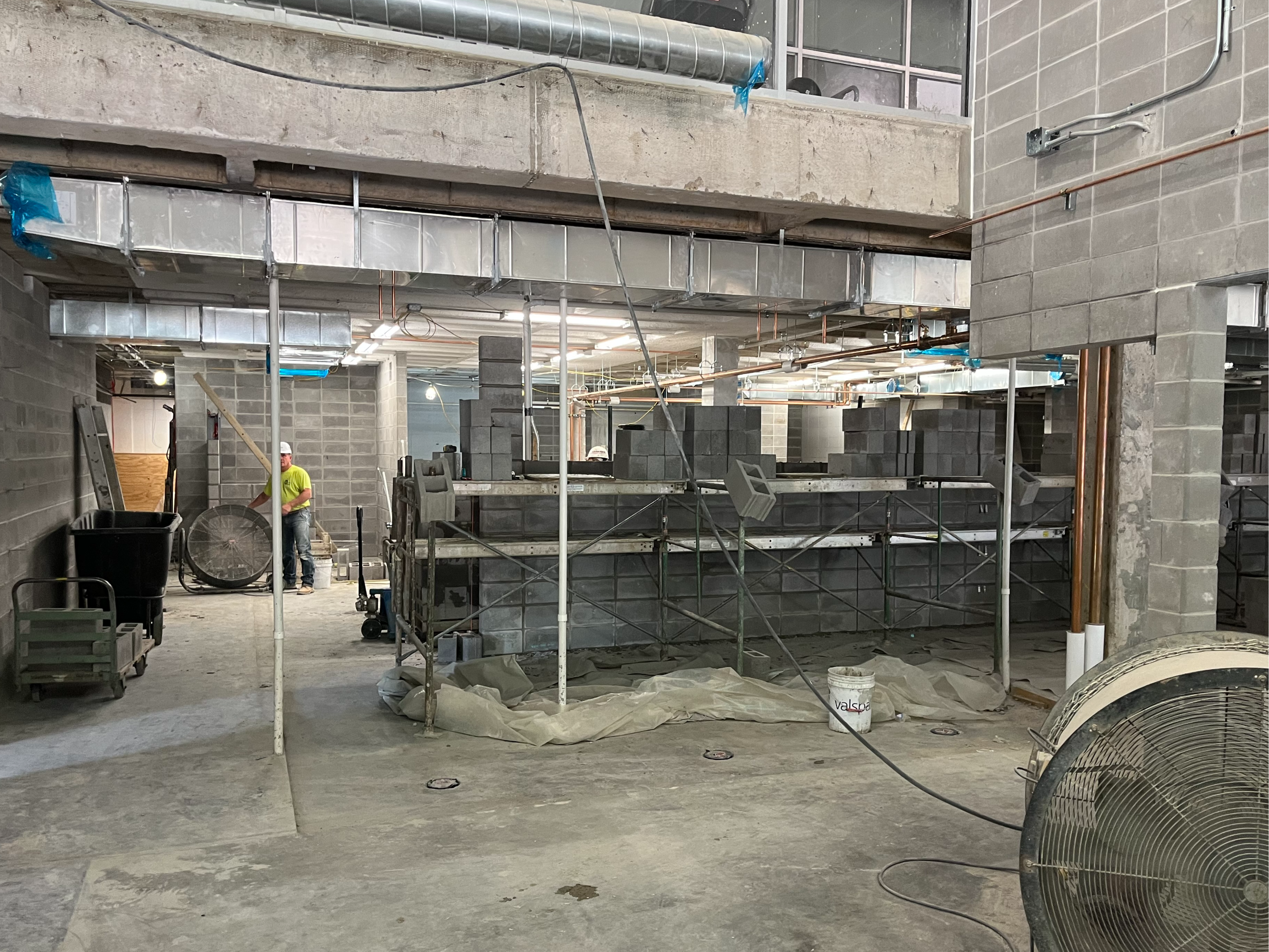 Masonry walls for the community locker room and locker rooms have started.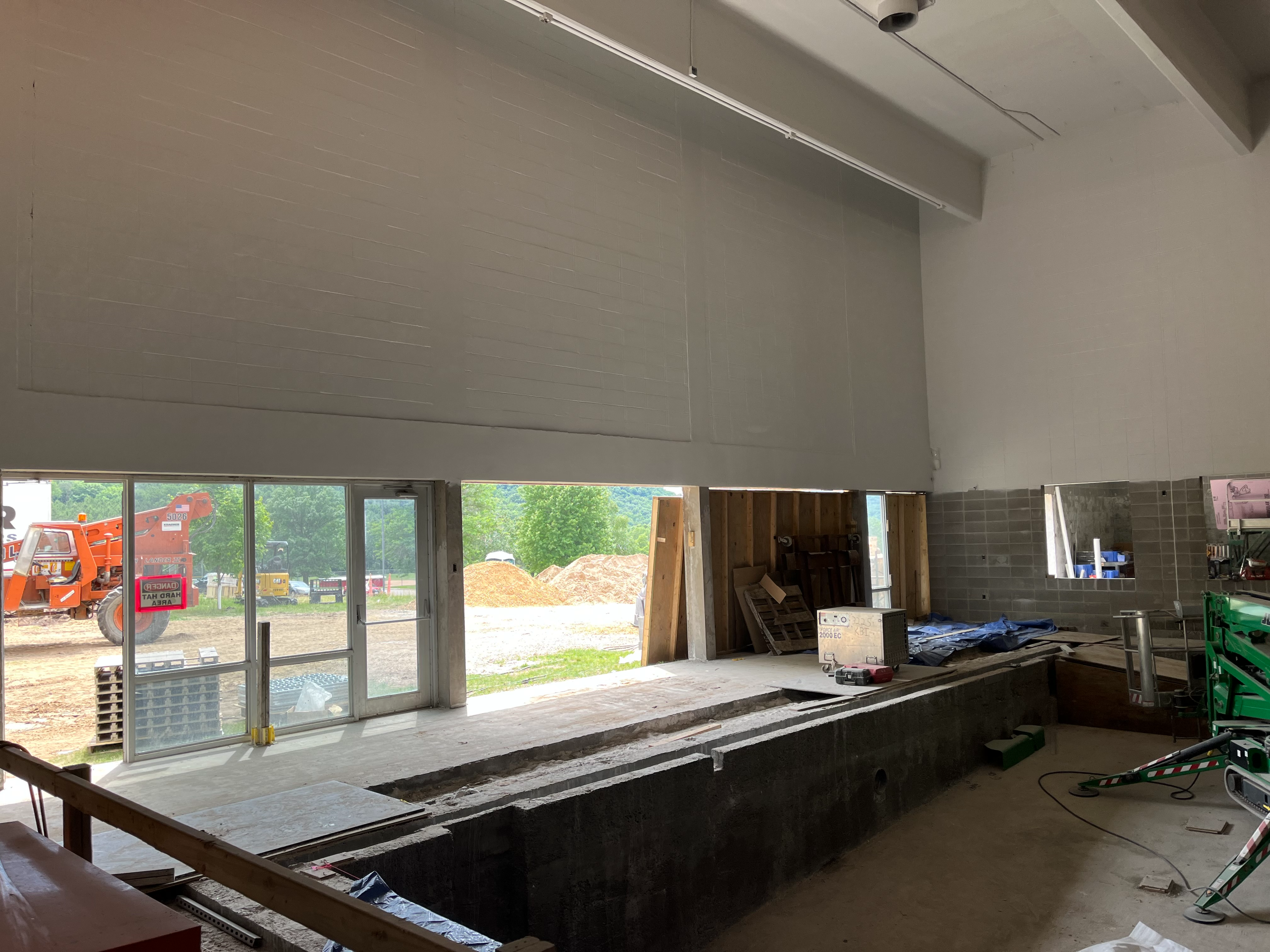 Painting has started in the pool area.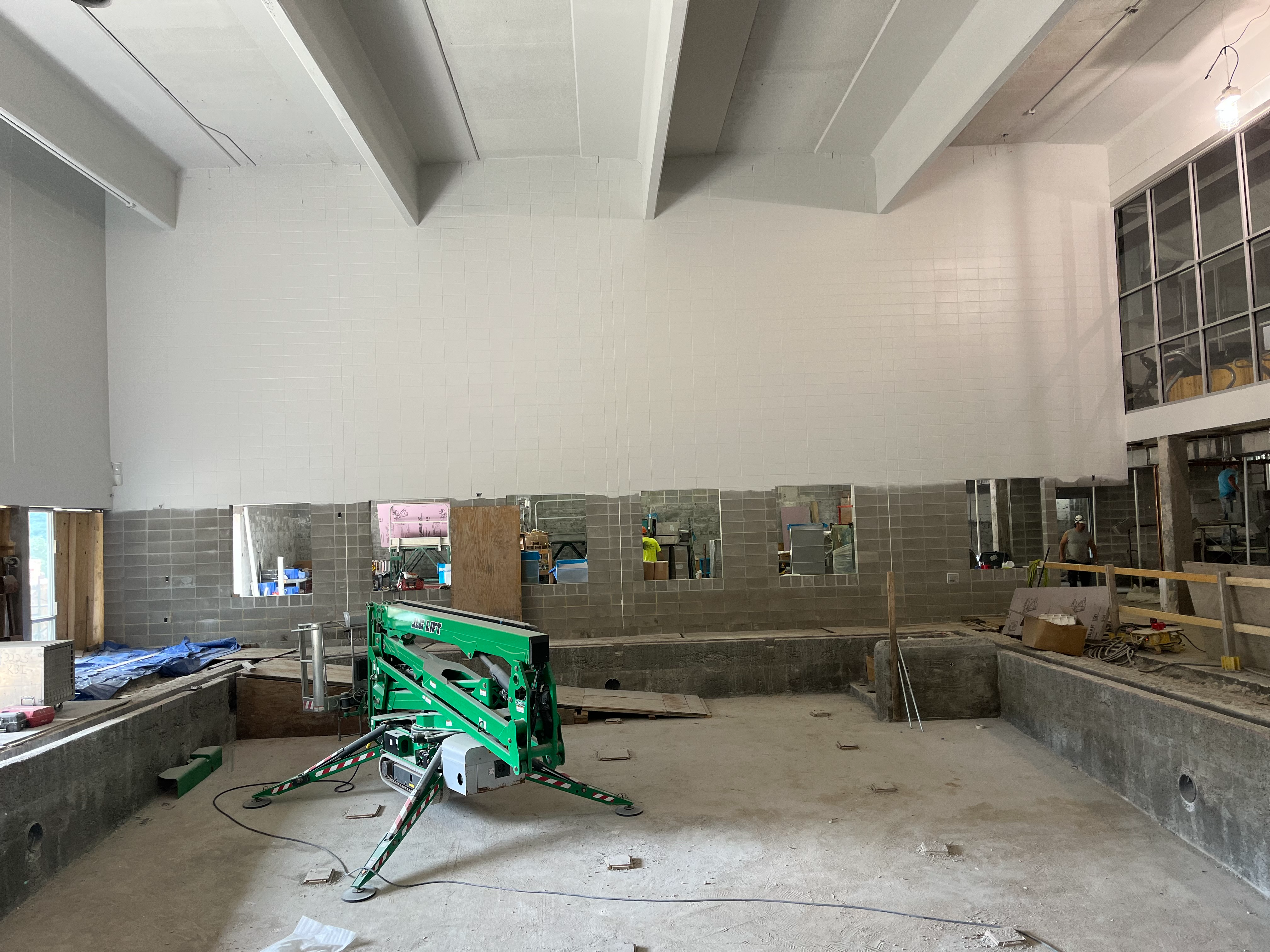 Another view towards the multipurpose room.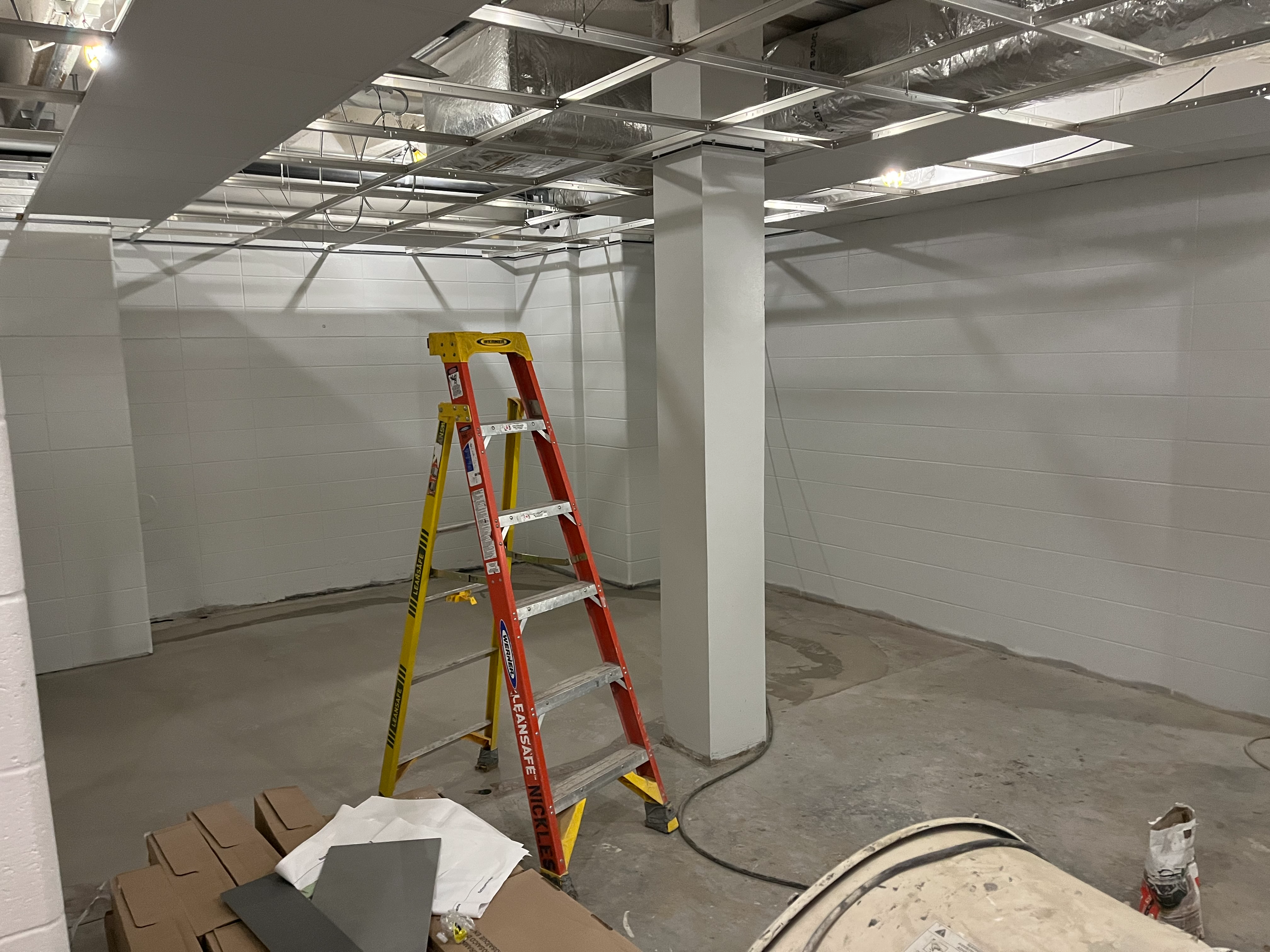 Team locker room photos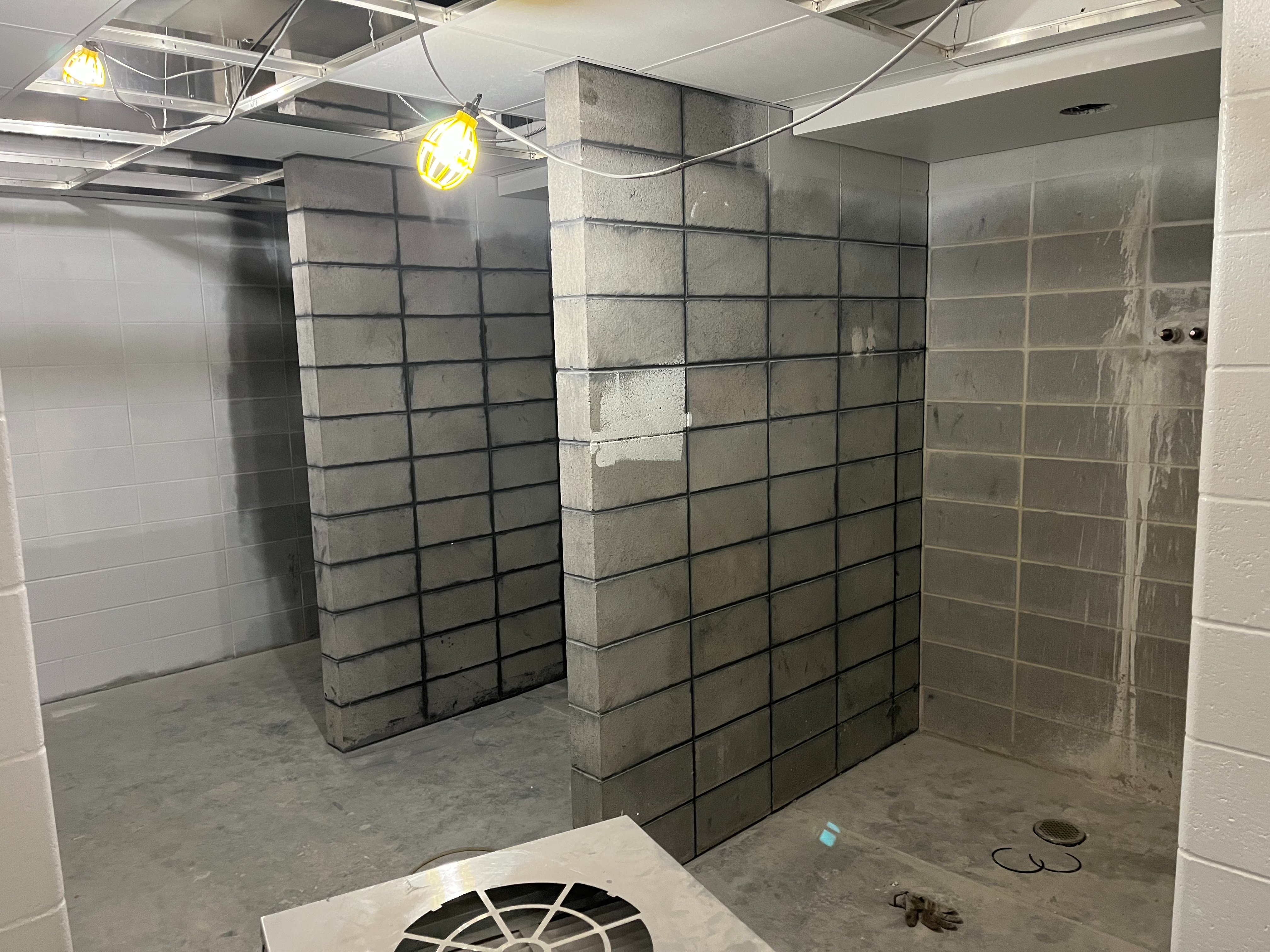 New showers to be tiled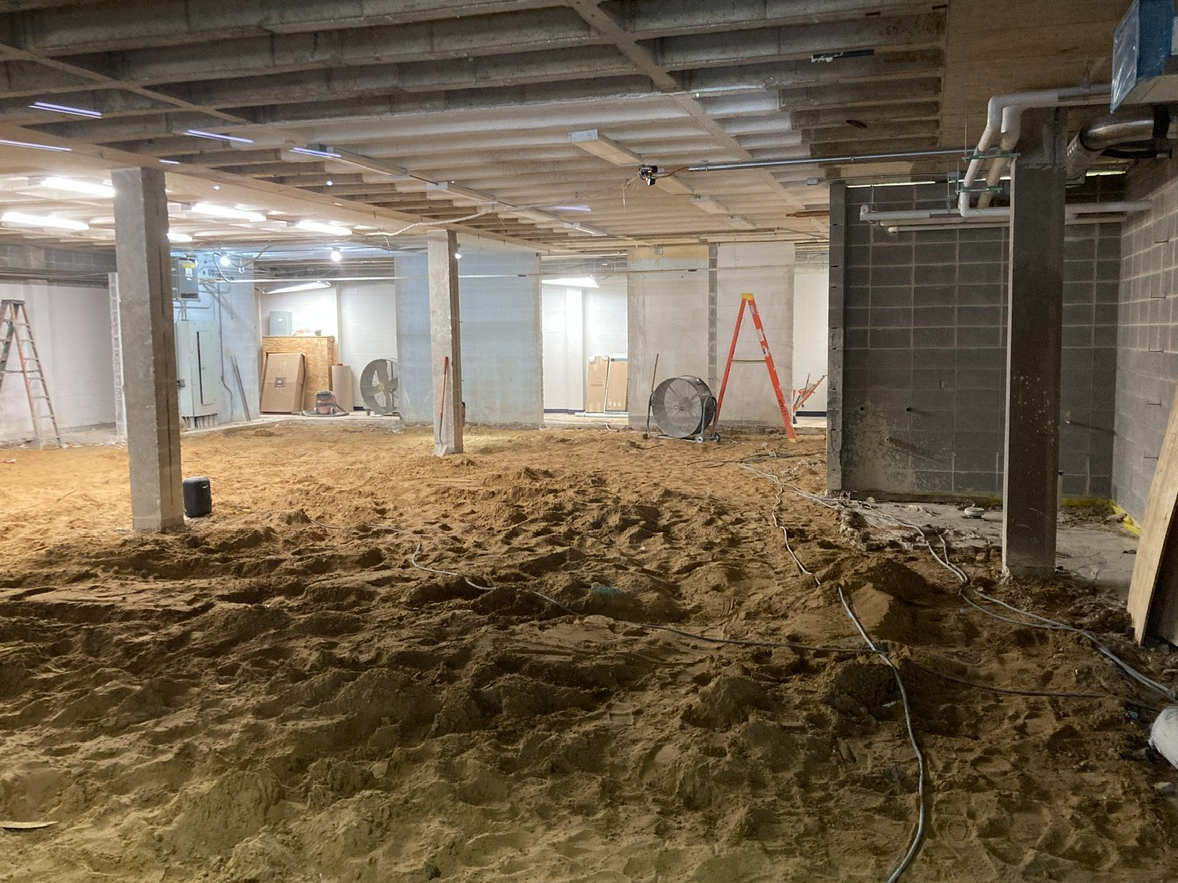 Locker room area before the slab was poured and the masonry walls started.